Choose the Perfect Fence for your Massachusetts home or business!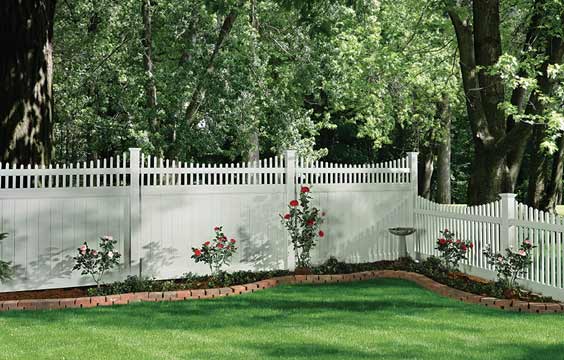 Important factors when shopping for fences in Essex County, Massachusetts
You need to decide on ten important things when it's time to shop for fences in Methuen, Massachusetts and around Essex County, Mass. Keep your preferences in mind to help sort through your options and get the perfect fence at Hulme Fence!
Main purpose: Decorative Fences, Privacy Fencing, Security Fences, Garden Fences, Pool Fencing, Pet Containment
Material: Aluminum, Vinyl, Wood
Budget: How Much to Spend, Financing Options
Home/Business: Residential Fences or Commercial Fences
Location: Front Yard, Property Line, Open Field
Size: Height and Length
Style: Contemporary. Traditional, Rustic, Commercial
Code requirements: Pool Safety, Deed Restriction, etc.
Special details: Gates, Arbors, Decks, Patios
Installation options: Professional Fence Installation in Methuen, Massachusetts or DIY
ActiveYards® Fences are the Greatest in Essex County, MA
At Hulme Fence, we are honored to carry the sturdiest aluminum fences and most attractive vinyl fences in Methuen, Massachusetts! As an authorized ActiveYards fence dealer, we sell residential fences and commercial fences to provide safety, security, privacy, and decoration. The ActiveYards name holds the vow that you will have a beautiful, strong fence that lasts a lifetime! ActiveYards fences come in three grades so there is an ideal fence for any type of project. These fences are customized and packaged into kits, making DIY fence installation doable. If you'd rather not do-it-yourself, we can help! Our capable fencing contractors at Hulme Fence will gladly build and install ActiveYards fencing on properties all across Essex County, MA.
Corigin™: ActiveYards aluminum fences are built with patent-pending technology called Corigin™ for added strength and durability that you won't see from either side of the fence
GlideLock™: The unique, patented GlideLock™ feature locks vinyl fences tightly into place, blocking out wind and standing up to harsh weather conditions far better than other fences
SolarGuard™: SolarGuard™ technology keeps ActiveYards fences looking brand new, year after year. It protects the color and finish even during the hottest months in Essex County, MA
Cambium™: If you prefer the look of wooden fences, ActiveYards has a better alternative called Cambium™ for the natural beauty of authentic wood grain in a durable vinyl fence material
Three Grades: From the luxury Haven Series to the affordable Harbor Series, ActiveYards has solutions for every project. The Home Series offers high style and quality at a lower cost
EZFence2Go™: ActiveYards DIY Fence Installation System makes it possible to install your own residential or commercial fence in Methuen, Massachusetts