Decorative Fences
Decorative Fencing Benefits
If you want to make your property the talk of the neighborhood, one of our high quality, low-maintenance decorative fences is just what you need!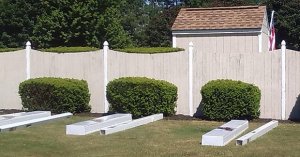 Decorative Fencing Features
SolarGuard technology is one of the things that make the lifetime warranty on our decorative fences possible. This ingenuity will keep your new fence from being sun-bleached. Mandatory painting every 3-5 years is a thing of the past!
Maintenance and Care
Maintaining that white picket fence is not what it used to be! Our decorative fences use a technology to prevent sun-bleaching so there is no painting necessary!