Residential Fencing
3 Easy Steps to Buying a Fence
We have made the process of buying a fence easy. With over 15 years of experience, the Hulme Fence team is ready to help you. Shop our vast selection of fencing options and styles. Give us a call and let's get started on your fence building project together!

SHOP
Our Selection of Fences
Shop for residential and commercial fences and consider all of your local fencing options. Our premier brand, ActiveYards, guides you to shop online for a new aluminum fence or vinyl fence for your home or business.
You can also visit us at Hulme Fence and Decks in Methuen, Massachusetts or arrange for an at-home consultation. We are fully committed to making your fence building experience simple and hassle-free, from beginning to end!

SELECT
Your Perfect Fence
Select fencing materials and grades and customize your design with help from Hulme Fence. There are three grades of vinyl or aluminu,m fencing to choose from, according to your budget and the functional needs for your fence.
The Haven series, the Home series, and the Harbor series are different groups of fences that we carry at Hulme Fence, each with its own price range. We will help you to choose a strong and durable fence that fits!

INSTALL
DIY or Professional Installation
Plan to self-install your fence, or utilize our 15+ years of fencing experience and let us do it! Thanks to our partners, installing a fence in Methuen, Massachusetts has never been easier or more affordable! The EZFence2Go System makes it possible for customers to self-install their new fences.
If you'd rather not DIY, we can arrange to install your fence for you. Our ActiveYards® Certified Pros are best at building beautiful fences that last!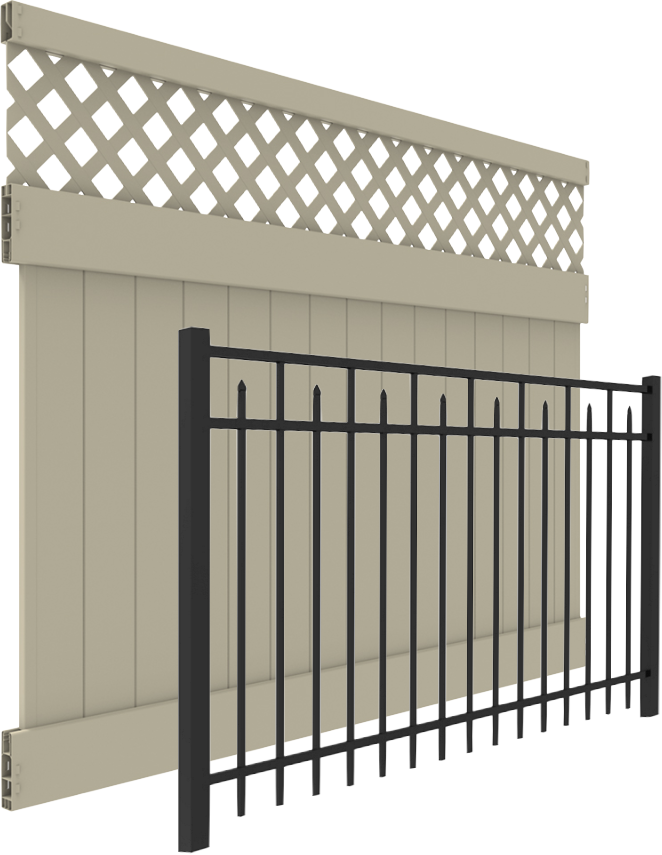 FAQ's About Getting Started With A Fence Installation
Before you begin the installation of your new fence, you should ask one of our fencing specialists about:
What kind of fencing materials do they recommend for your fence and why those materials?


The Massachusetts climate can be tough on many fencing materials. Make sure your fence company has years of experience understanding the long-term impact on their fences.

What is the procedure for replacing or repairing your fence?


The fence company you choose should have a long history of serving Methuen, Massachusetts residents and business owners.

When they give an estimate, how often do they run under or over that estimate?


The last thing you want is to be midway through a fencing project only to have the fencing contractor come back to you for more money!

What type of warranty do they provide for the fence in question?


Our Aluminum Fences and Vinyl Fences are very popular for this exact reason. They come with Lifetime Transferable warranties! This ensures that you will be able to enjoy your fence for many years to come!

What do your other clients have to say about your work?


A quality fence company should be able to provide a list of residents in the Massachusetts and New Hampshire area that they've worked with. It is important to hear what other homeowners and business owners have experienced when working with this company.
The Hulme Fence Difference
As a locally owned and operated business, we take great pride in offering our clients a high level of customer satisfaction and exceptional work quality. Our fence specialists help people throughout the Methuen, MA area with full service fence installation, as well as repair and maintenance. We work on fence types ranging from aluminum fences, vinyl fence, wooden fences, chain link, and commercial or residential secure entry fences.
Quality work, satisfied clients and competitive prices are the key concepts that separate Hulme Fence from other local fencing experts. Our close-knit, experienced team of project managers, fence installation experts, wood craftsmen, and customer service representatives are qualified and ready to meet all of your fencing needs throughout the Methuen area. If you would like to learn more about our services and products, please call us at 978-258-3915 so we can discuss the details of your project and give you a free estimate.