Massachusetts
Pool Fences
KEEPING POOL AREAS SAFE ALL AROUND METHUEN, MASSACHUSETTS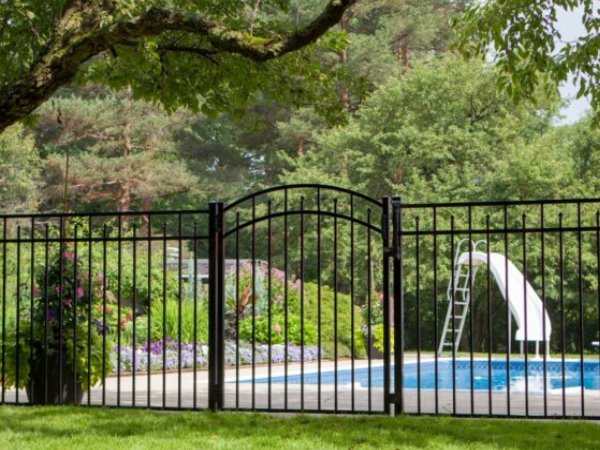 Pool fences are required to meet certain specifications to create proper safety and security, whether it be for residential or commercial properties across Methuen, Massachusetts. Your local district and HOA will list their regulations for pool safety, and fences must meet specific height and latch requirements in almost every case. The fences we install are built with these standards in mind. Our priority is your family and community safety and your top needs for fencing.
Whether you want a privacy pool fence or one with open picket design for outside visibility, we have multiple fence materials and a range of styles and colors you can choose from to create the perfect pool oasis.
Explore the pool fencing possibilities from Hulme Fence and discover the one best styled for your needs.