Massachusetts
Semi-Privacy Fences
GET THE BEST OF BOTH WORLDS WITH SEMI-PRIVACY FENCING IN MASSACHUSETTS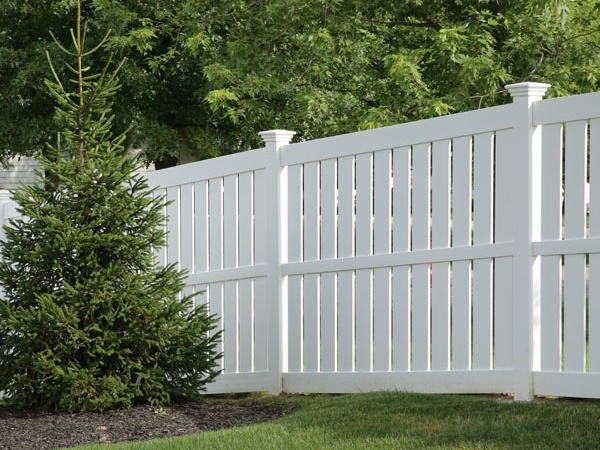 When you want your yard and space to be your own, but you still would like air to flow through your fence and not feel completely obstructed from views of the outside world, find a design in semi-privacy fencing. Styles can be chosen in both wood fencing and vinyl fencing to create the exact look and feel that is perfect for you!
Semi-privacy fences from Hulme Fence can be installed in designs that create more or less privacy depending on the spacing of the pickets. Each of these styles can match almost any property in Methuen and last for decades. Using a style like this is especially helpful in areas where there are frequent high winds, since there is less pressure being put on your fence.
Speak to an expert at Hulme Fence today to get started on your fence design and installation!