ActiveYards calls their exclusive technologies and processes, "Ingenuities". There's no question that the improvements they have developed for their aluminum and vinyl fencing products are innovative and that these exclusive technologies make fencing by ActiveYards a much better choice than other fence options on the market.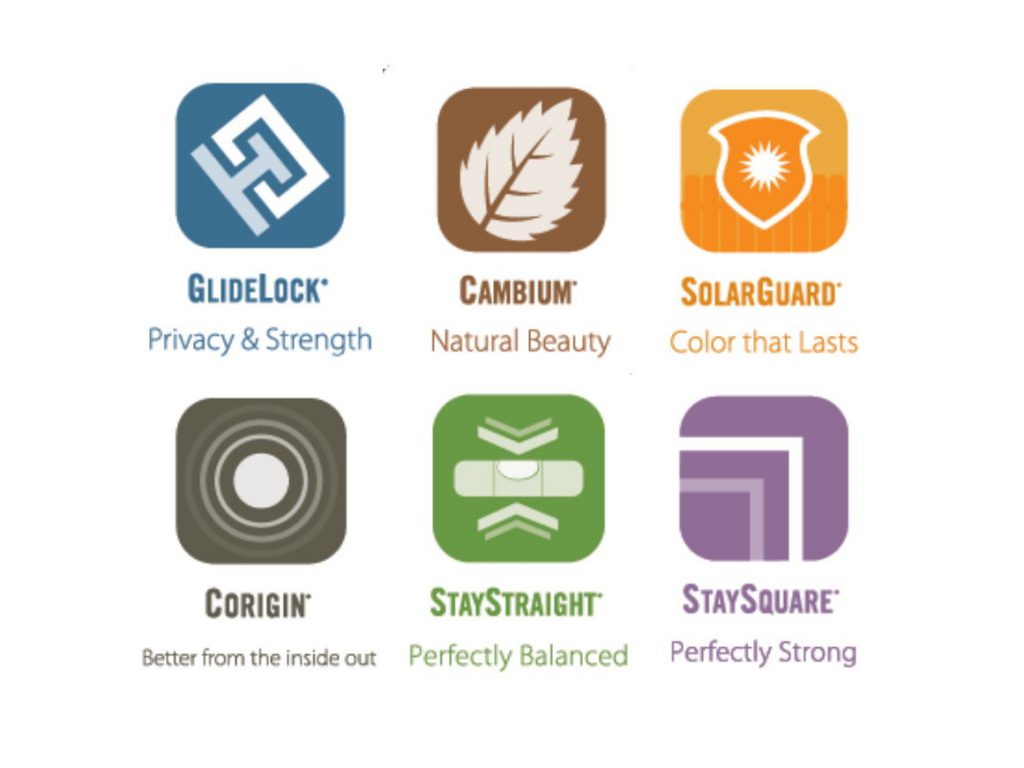 ActiveYards' Exclusive Ingenuities
ActiveYards premier fencing products are set apart from other fencing solutions with their ingenious design, strength, and color retention. Learn more about each of the ActiveYards Ingenuities for vinyl and aluminum fences:
Ensuring each board locks tightly into place without any gaps provides you with the seclusion and privacy you want for your yard.
SolarGuard® for Vinyl Fences
SolarGuard is infused as the fence is created to preserve its color and finish.
Cambium®  for Vinyl Fences
The benefits of vinyl fencing with the look and texture of a natural wood finish. 
Corigin for Aluminum Fences
Pickets and rails connect from the inside for a stronger, smarter design.
StayStraight® for Vinyl Fences
Prevents substantial long-term bowing or sagging common with other brands of vinyl fencing.
Innovative gate pockets are engineered so vinyl gates stay square, balanced, and secure.
Authorized Dealer of ActiveYards Brand Fencing
Hulme Fence is an authorized dealer of ActiveYards brand fencing in Massachusetts. Come visit our showroom in Methuen where we're happy to show you innovative, long-lasting fences including the Cambium series of vinyl by ActiveYards. If you have questions, our fence professionals are here to help you at (978) 258-3915, or contact us online for fast, friendly service!