If you're in the market for a fence for your home or business in Massachusetts or even nearby New Hampshire, the type of fence you choose is an important decision. Chain link fencing is a lovely option for Massachusetts residential fencing as well as commercial applications with its durability and economical features.
Chain Link is Great for Massachusetts Residential Fencing, Not Just Commercial
When you think of a chain link fence, what do you imagine? It's often easiest to imagine chain link fencing at a commercial space or a recreational field, but they're not just there anymore! More and more homeowners turn to chain link fencing for their backyards and other spaces. Not only is chain link fencing strong and economical, but it's low maintenance and has a long lifetime. Improvements in the material construction and installation methods over time has created a product that isn't just for utility, but looks great and people want for their space.
Chain Link Fences Are Protective and Secure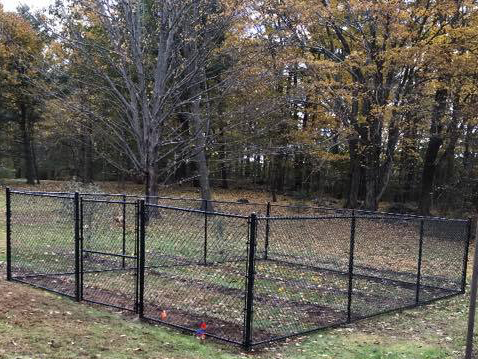 Creating a fence border around your Methuen, Massachusetts area home or business automatically increases security, and that's certainly true for chain link fencing. You can make adjustments to the fence material and specifics to increase the level of security based on your needs, too. A higher gauge of steel wire and a taller fence will make a big difference in the level of security you will have. When safety is your top priority, explore all of the options for your Massachusetts residential fencing and commercial applications with chain link varieties.
Can Chain Link Fences Be Used for Privacy?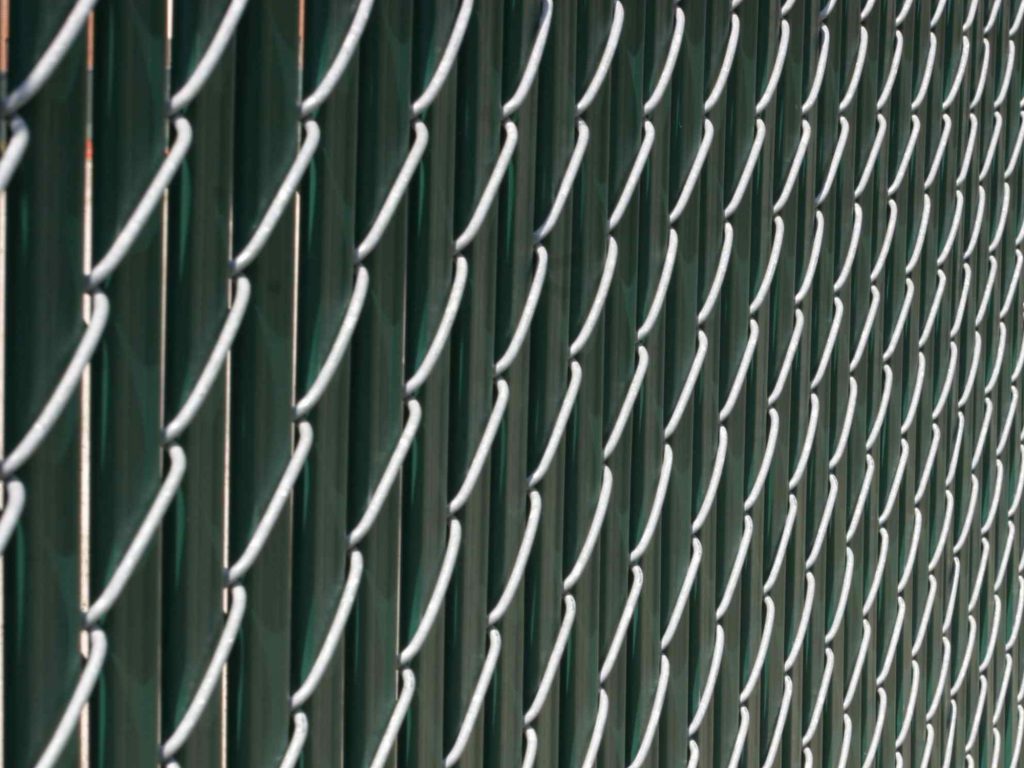 While chain link isn't a fully private option for Massachusetts residential or commercial fencing, it still can create a pretty solid border when you add colored privacy slats. They can be added to any chain link fence to fill in the gaps between the metal sections. Be sure to speak to your fence company representative to see what's currently available. Often, the privacy slats are a special order option and may take extra time to get the job finished the way you want it.
Chain Link Choices for Massachusetts Residential Fencing
Chain link fences come in a few different categories, and we've outlined the most common types below. When deciding what you need for your Methuen, Massachusetts area property, browse through the differences and see what makes the most sense for you.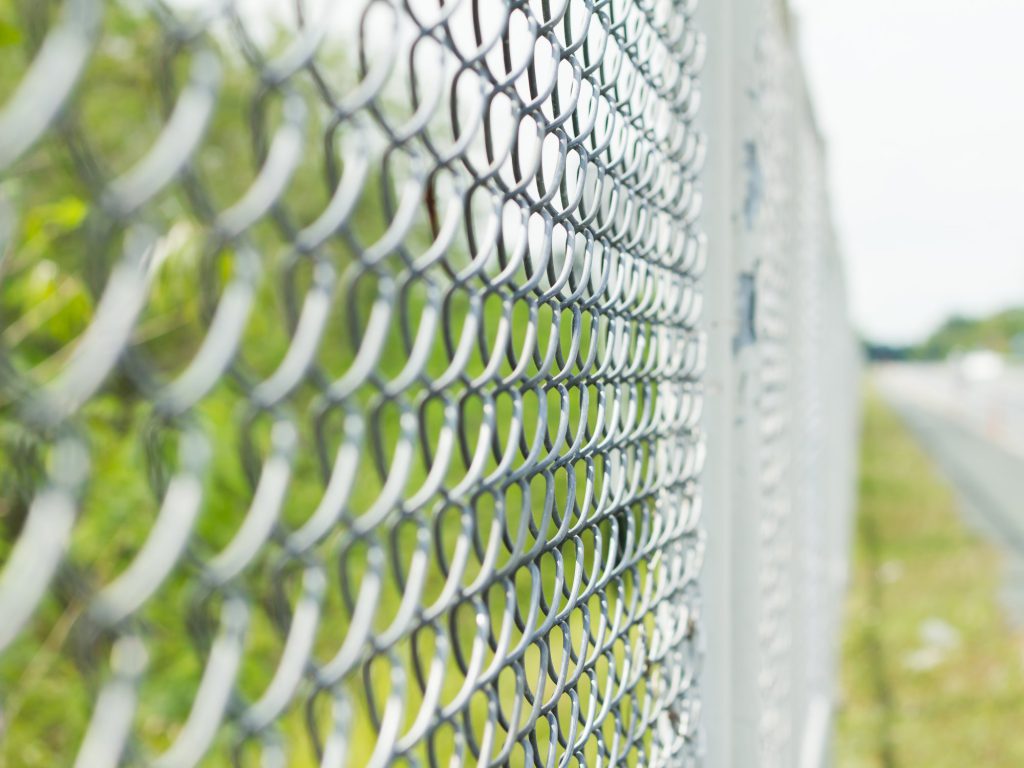 Galvanized Chain Link Fence
When you picture chain link fence, most likely you're picturing a traditional type that has a larger mesh and is bare galvanized steel. This is a typical style you'll see in many areas. Simple, strong, and long lasting, galvanized chain link fence is not very prone to rust and is incredibly low maintenance for its lifetime. For all of the options of Massachusetts residential fencing and commercial types, galvanized chain link is most often the top affordable style. 
---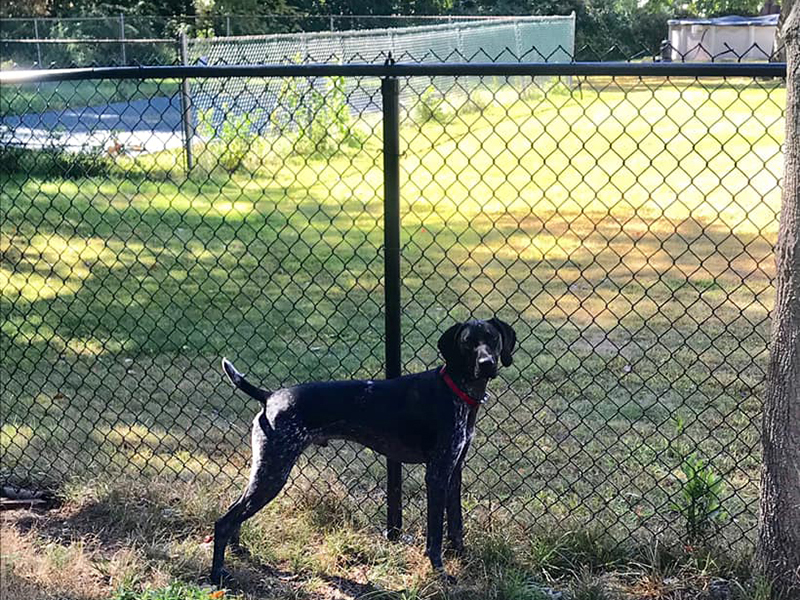 PVC and Polymer Coated Chain Link Fence
For an added layer of protection and attractiveness, install a chain link fence that is coated with PVC or polymer powder-coating. Both techniques apply a rubberized coating on the metal to give it a beautiful appearance and feel while also protecting it against rust and weather damage, which can frequently happen in Massachusetts's climate. The PVC is colored and most often installed as black chain link fence in our area. If you'd like a different color, like green or tan, it can often be special ordered for you.
---
Slatted Chain Link Fences

Slatted chain link fences in Methuen, Massachusetts is the semi-privacy option you can choose. The slats are colored pieces of durable plastic that are inserted, usually top to bottom, in each row of links of the metal mesh. These slats come in various colors, but commonly green or black. These will also add a significant cost to your fence installation not only due to more product but also a lot more time to install. Talk to one of the fence experts at Hulme Fence to determine if this option is best for you.
Get More Details About Chain Link Fence in Massachusetts
After this brief overview, we hope you have a good idea about what your preference is when it comes to Massachusetts residential fencing and if chain link fence is right for your needs. The next step is to visit our Chain Link Fence page on our website for more information and more photos of chain link fences we have installed in and around the Methuen, Massachusetts area and parts of New Hampshire.
Get Your Massachusetts Residential Fencing from Hulme Fence!
For all of your fencing needs, installation, or questions, no one can help you like the fence experts at Hulme Fence! We would love to have the opportunity to show you why we are one of Methuen, Massachusetts's highest-rated fence companies. Whether you're looking for chain link fencing or would like to explore other options, call us at (978) 258-3915 or Contact Us online today!